A couple days ago, lichess.org held what may have been the biggest online chess tournament ever. Over 2100 players competed in an hour long blitz tournament. What attracted so many players? Wesley So (currently ranked #10 in the world) was the headlined player.
Unfortunately for Wesley, there was a big target on his back. A few lucky players managed to take him down, including myself. The game wasn't pretty. He outplayed me for most of the game, and by the time he was completely winning, he flagged.
Upon reviewing the game, I realized that he overlooked a pretty elegant mate in 2. Can you find it?
White to move and mate in 2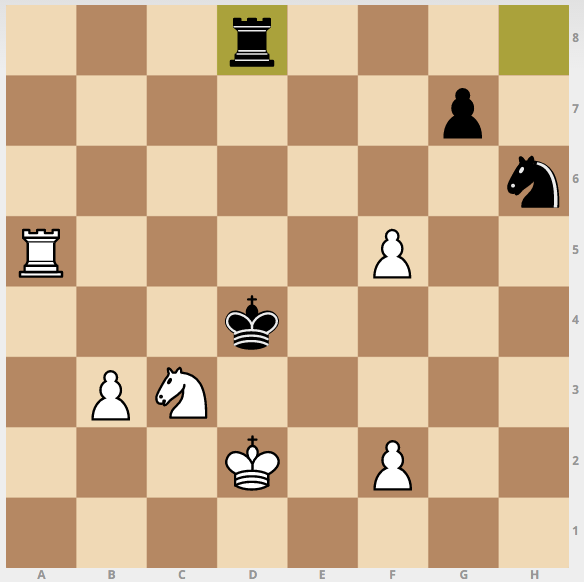 [expand title="Solution"] 1.f3! followed by the almost unstoppable Ne2# If 1…Re8 2.Rd5# [/expand]
The full game can be viewed at http://en.lichess.org/yPWALFoR