Magnus Carlsen made his annual visit to Webster University this past September during the 2015 Sinquefield Cup. For two consecutive days, Magnus visited to play soccer and basketball with the Webster chess team.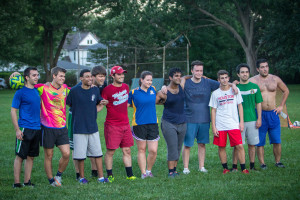 This was my first time seeing Magnus in person. Prior, I had only seen him in YouTube videos, live-streams, online articles, and magazines. It was finally proof that Magnus exists in real life and isn't some mythical chess superhero.
Upon meeting and playing sports with Magnus there were some interesting things to take note:
Magnus is extremely competitive, not just in chess. On the soccer field and basketball court, he went full force: taking every shot he could and showing his frustration whenever he missed. I recall one moment when he passed me the ball and I completely whiffed the shot. He quite audibly expressed his anger and disappointment. It's not a great feeling to let the world champion down.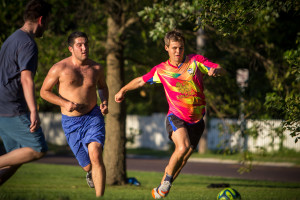 Magnus is incredibly fit. Chess players aren't typically thought of as being athletic. In soccer, he was easily the most skilled and fit player on the field. After 2 hours of non-stop playing, he showed no signs of being tired. It should also be noted that this was directly after his 5+ hour win against Wesley So. It shows that in order to be a world class player, you have to be in top-notch physical shape.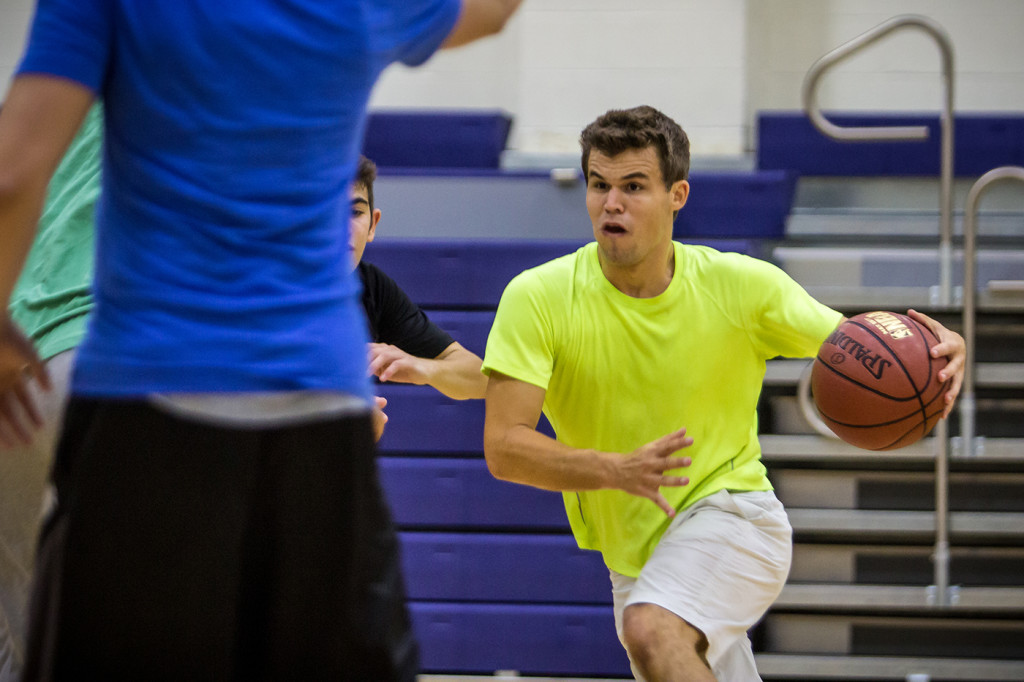 Magnus is remarkably down to earth. Outside of playing sports, he was friendly with everyone: willing to answer whatever questions came his way and posing for photos. After meeting Magnus, it's easy to say that he's a great ambassador for chess.