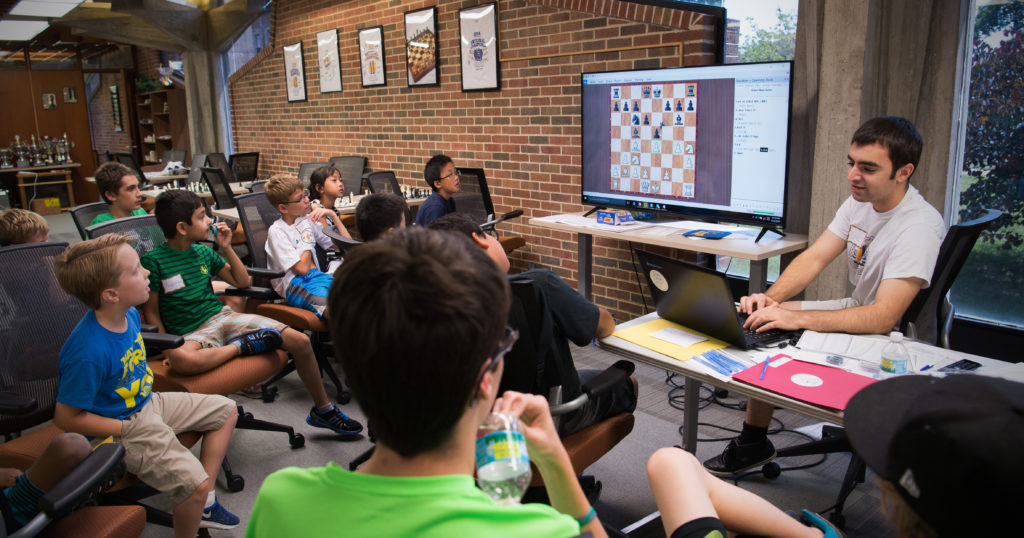 For the past 7 years, I have worked with countless students from across the country and helped them develop a deeper understanding of the game. I make sure that each lesson is personalized to fit the needs of the student. I actively seek out the strengths, weaknesses, and tendencies of students, and give them relevant material to improve on specific areas of their play. Lessons include a wide range of topics: 
Game analysis
Developing an opening repertoire that fits the student's style of play
Typical middle game ideas and structures
Specific opening preparation for an opponent
Thought process; Calculation; Visualization
Tournament advice and preparation
Endgame theory/strategy
Self-study methods
Anything else the student would like to cover
Due to a recent high volume of lesson requests, I currently have a waitlist for new students. To join the waitlist, please complete this form: https://goo.gl/forms/B5nYyUqJBQDvU43K3 and I will get in touch via email as soon as availability opens up. I am happy to work with students of all ages and levels.
How do online lessons work?
Online lessons are best held using Skype and lichess.org.
lichess.org is the preferred platform for lessons. The Study tool allows us to save, organize, and annotate all material we cover. This video explains more:
How to pay