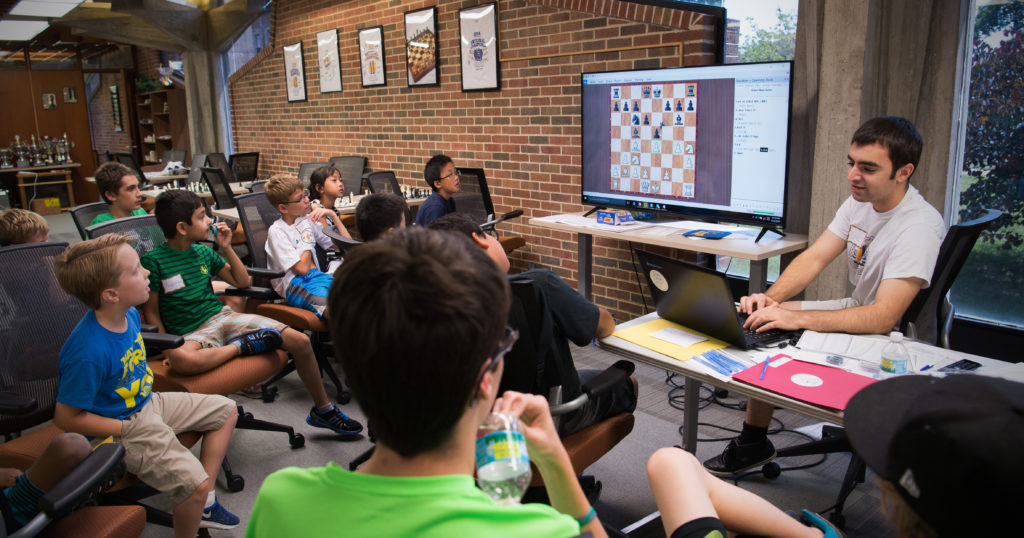 For the past 6 years, I have worked with countless students from across the country and helped them develop a deeper understanding of the game. I make sure that each lesson is personalized to fit the needs of the student. I actively seek out the strengths, weaknesses, and tendencies of students, and give them relevant material to improve on specific areas of their play. Lessons include a wide range of topics: 
Game analysis

Developing an opening repertoire that fits the student's style of play
Typical middle game ideas and structures
Specific opening preparation for an opponent
Thought process; Calculation; Visualization
Tournament advice and preparation
Endgame theory/strategy
Self-study methods
Anything else the student would like to cover
I currently offer in-person lessons in the Chicago area and online lessons via chess.com, lichess.org, ICC, or TeamViewer. I am happy to work with students of all ages and levels.
Services & Rates
1 Hour lesson: $60
Group Instruction, Simuls, Camps, Seminars, Special Events: Prices vary; Contact for more Information
Frequently Asked Questions
How do online lessons work?
Online lessons are held using Skype combined with ICC, chess.com, or TeamViewer. If the student has ChessBase, it is preferable to work in TeamViewer so that all the material covered can be saved.
How are payments made?
For online lessons, I accept payments via PayPal or mailed check. For in-person lessons I accept cash or check. Payments are typically made directly after each lesson. If payment is not received within one week of the given lesson, I will send a friendly reminder.