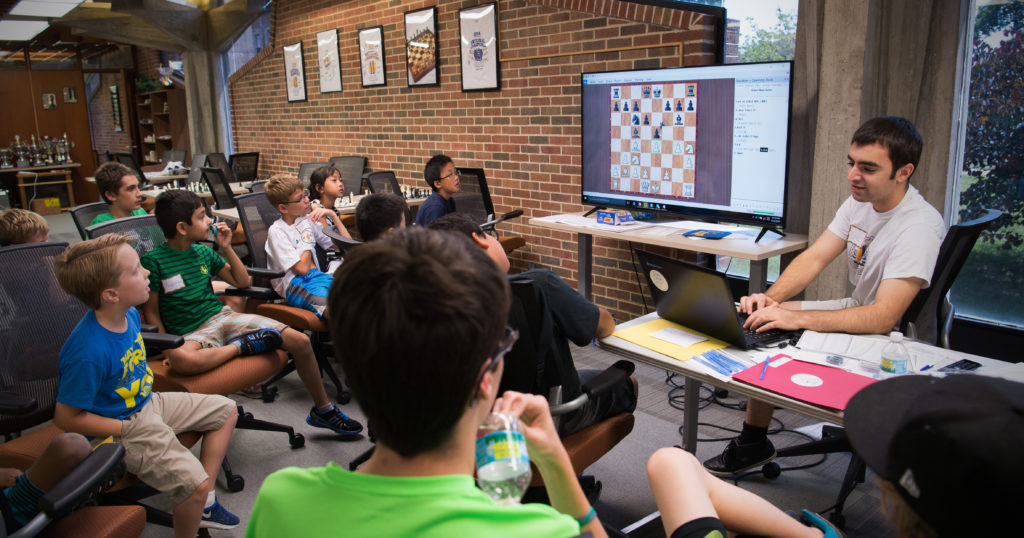 For the past 6 years, I have worked with countless students from across the country and helped them develop a deeper understanding of the game. I make sure that each lesson is personalized to fit the needs of the student. I actively seek out the strengths, weaknesses, and tendencies of students, and give them relevant material to improve on specific areas of their play. Lessons include a wide range of topics: 
Game analysis
Developing an opening repertoire that fits the student's style of play
Typical middle game ideas and structures
Specific opening preparation for an opponent
Thought process; Calculation; Visualization
Tournament advice and preparation
Endgame theory/strategy
Self-study methods
Anything else the student would like to cover
I currently offer in-person lessons in the Chicago area as well as online lessons. I am happy to work with students of all ages and levels.
Services & Rates
1 Hour lesson: $60
Group Instruction, Simuls, Camps, Seminars, Special Events: Prices vary; Contact for more Information
How do online lessons work?
Online lessons are held using Skype combined with lichess.org, chess.com, or TeamViewer+ChessBase.
lichess.org is the preferred platform for lessons. The Study tool allows us to save, organize, and annotate all material we cover. This video explains more:
How to pay
For in-person lessons, I accept all of the above, as well as cash or check.